More than One Way to Skin a Cover
I've been writing a lot about possible cover ideas for my forthcoming novel,
The Big Wake-Up
. You can review my previous ruminations on the theme here:
one
,
two
,
three
,
four
,
five
and
six
.
As you'll see, all my mock cover ideas involve photographs. But as
Thrilling Detective
editor and publisher Kevin Burton Smith
points out
, illustrations--even illustrations that feature "swirling, pulpish impressionism that harkens back to the days of public works programs and working class murals"--are another way to skin the cat.
For instance,
Ellery Queen Mystery Magazine
sometimes features covers like that: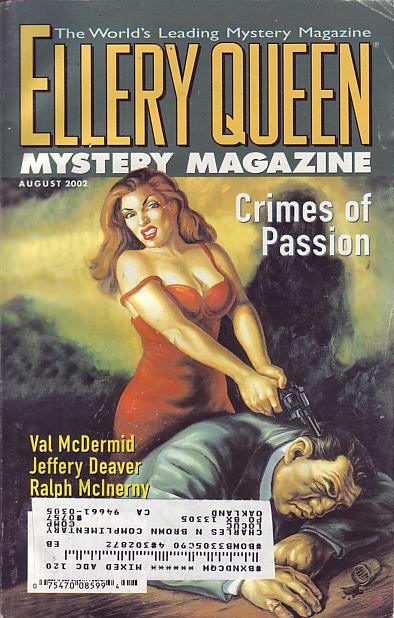 And all four of the books from Michael Stone's
Streeter series
, chronicling the adventures of Denver bounty hunter and PI Streeter have covers like that:
Heck, even
The New Yorker
:
and singer
Aimee Mann
have gone with covers like that:
Maybe that's not a bad idea for
Bleak House Books
and me to consider. Just saying.
Labels: Book Cover